About Our Company
audit Accounting Advisory Consulting | your trust in the quality

Our company is a consulting and audit firm set up by former partners and managers of Deloitte and KPMG. We are in the business since 1995. From that date we worked in accounting, tax, audit and consulting fields for local and foreign banks. We experienced different information system of local banks as inside managers, external auditors and recently core banking integrators.
Our Jobs
Our business and professional network allow us to have contact of the majority of financial and IT management of banks since we were an audit partners with Deloitte. We are members of the regional board of Chartered ccountant of Tunis and have a deep knowledge of the business community in Tunisia and Mauritania.
Our Members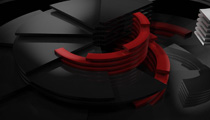 Salah RIAHI has an experience of more than fifteen years in External Audit and Internal Consulting and the number of banks in the market and the region, he accompanied several companies in the selection and implementation of ERP and Core Banking. He is specialized in:
* Diagnosis of the organizational structure of Bank
* Audit Diagnostic Information System for Industrial Society
* Due diligence assessment
* Computer Security
* International Banking Standards
* BASLE II
* Risk Management.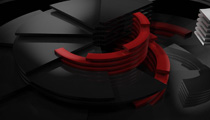 Moez DJEMEL, he gained extensive experience and national
International in audit, tax, consulting companies in various sectors (Commerce, Industry, Telecommunications, Travel). (he had spent more than six years with Arthur Anderson Ex)
* Audit and Related Missions;
* Audit credit lines AFD;
* Accounting and Financial Reporting;
* Management Control;
* Tax Audit;
* Director and schema. Information System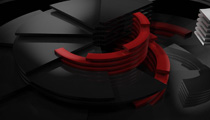 Noureddine ZOUGAH has an experience of more than fifteen years in public accounting, he has gained extensive national and international experience in auditing, business consulting in various sectors (Industry, Financial, Telecommunications, Travel, service). (he had spent more than 5 years in a Big Four)
Areas of Expertise:
* Audit & statutory audit, acquisition Audit, Internal Audit, the
Standards on Auditing
* Accounting Organization, Financial Risk Management, Security of Information System
* Tax Audit
* Training Accounting: Accounting System, Conceptual Framework Algerian and International, IFRS, Financial Reporting, Controlling;
* Stock Management, Physical Inventory